Part 1: Setup
What Will You Do¶
In this section you will
Fork a Github repository
Add the forked repo to the controller
---
Step 1: Fork Git Repo¶
In this step, you will fork a git repository to your account. The forked repo will contain declarative specs for the workload resources used in this guide. A GitOps pipeline will be created later in this guide which will be triggered by commits to this forked repository.
Ensure you are logged into your GitHub.com account
Navigate to the public Git repository
Click to fork the repository
Select your account name to fork the repo to
Once complete, you should see a copy of the repository in your Git system (e.g. GitHub).
---
Step 2: Add Repository¶
In this step, you will add the forked repository to the controller so that the controller can deploy resources from the repo.
In your project, navigate to Integrations -> Repositories
Click New Repository
Enter gitops-workload-gs for the repo name
Select Git for Type
Click Create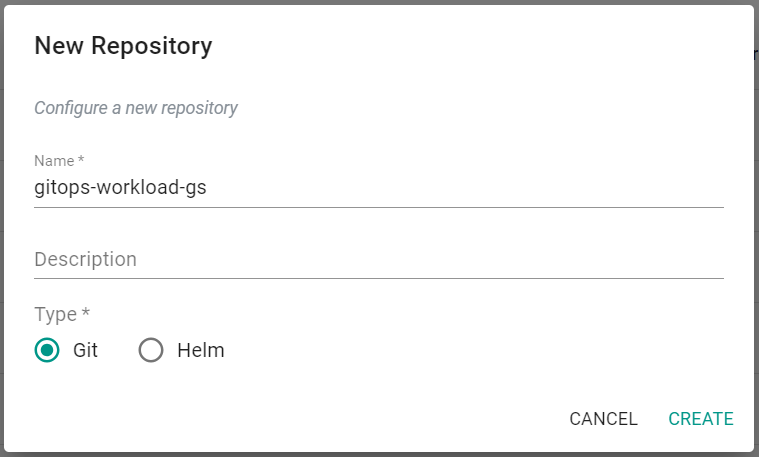 Enter the forked Git repo's Endpoint URL
Click Save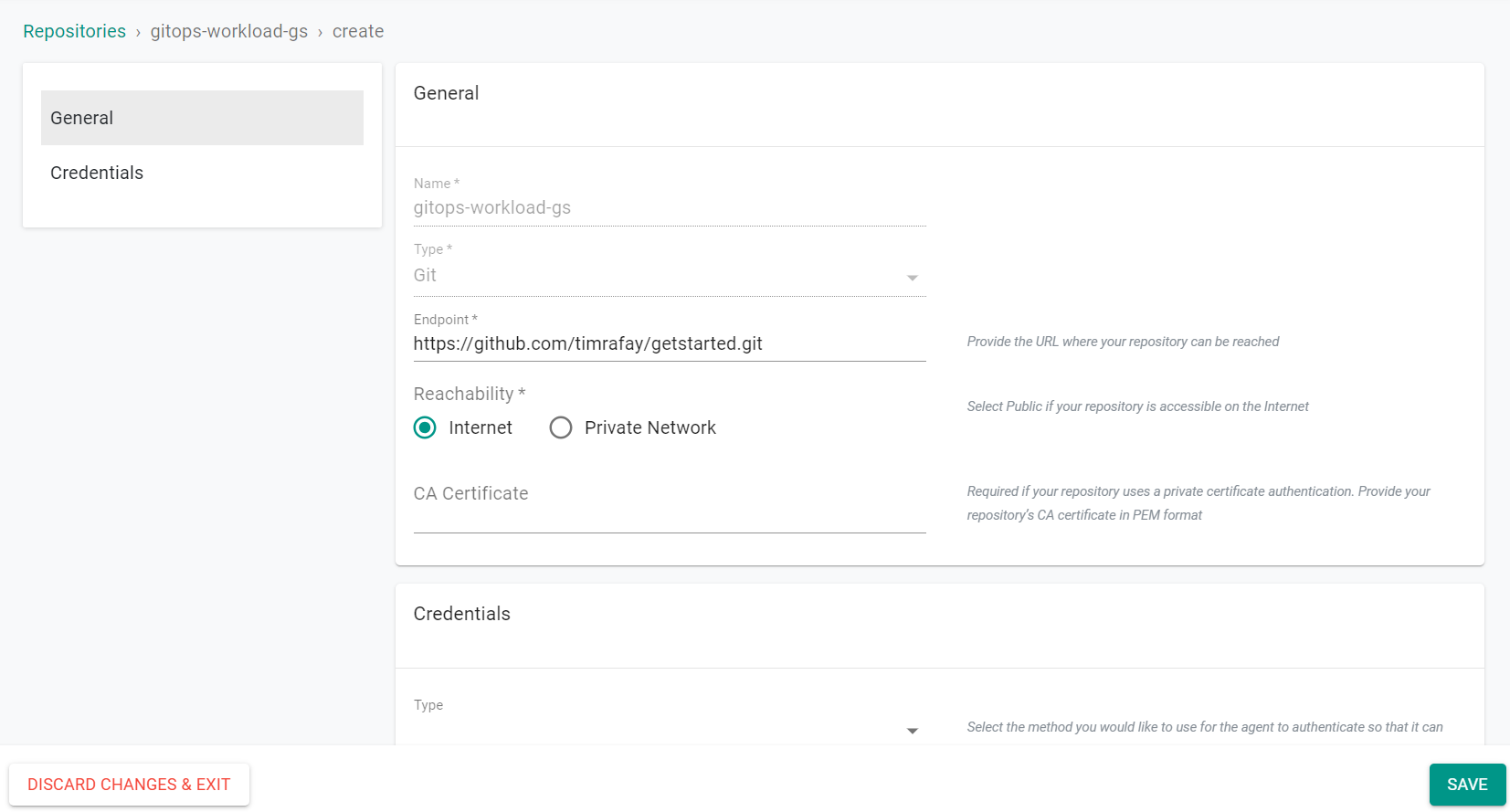 ---
Recap¶
At this point, you have succesfully setup the repository for use in the GitOps application lifecycle.
---