Blueprints
Learn more about cluster blueprints.
---
Default Openshift Blueprint¶
A specially tuned and optimized "default" cluster blueprint is available for Openshift environments.

The default cluster blueprint for Openshift provides a number of managed addons providing critical capabilities required for Kubernetes Operations.
Remote k8s cluster management
Zero Trust Kubectl
Visibility and Monitoring
Log Aggregation
Managed Ingress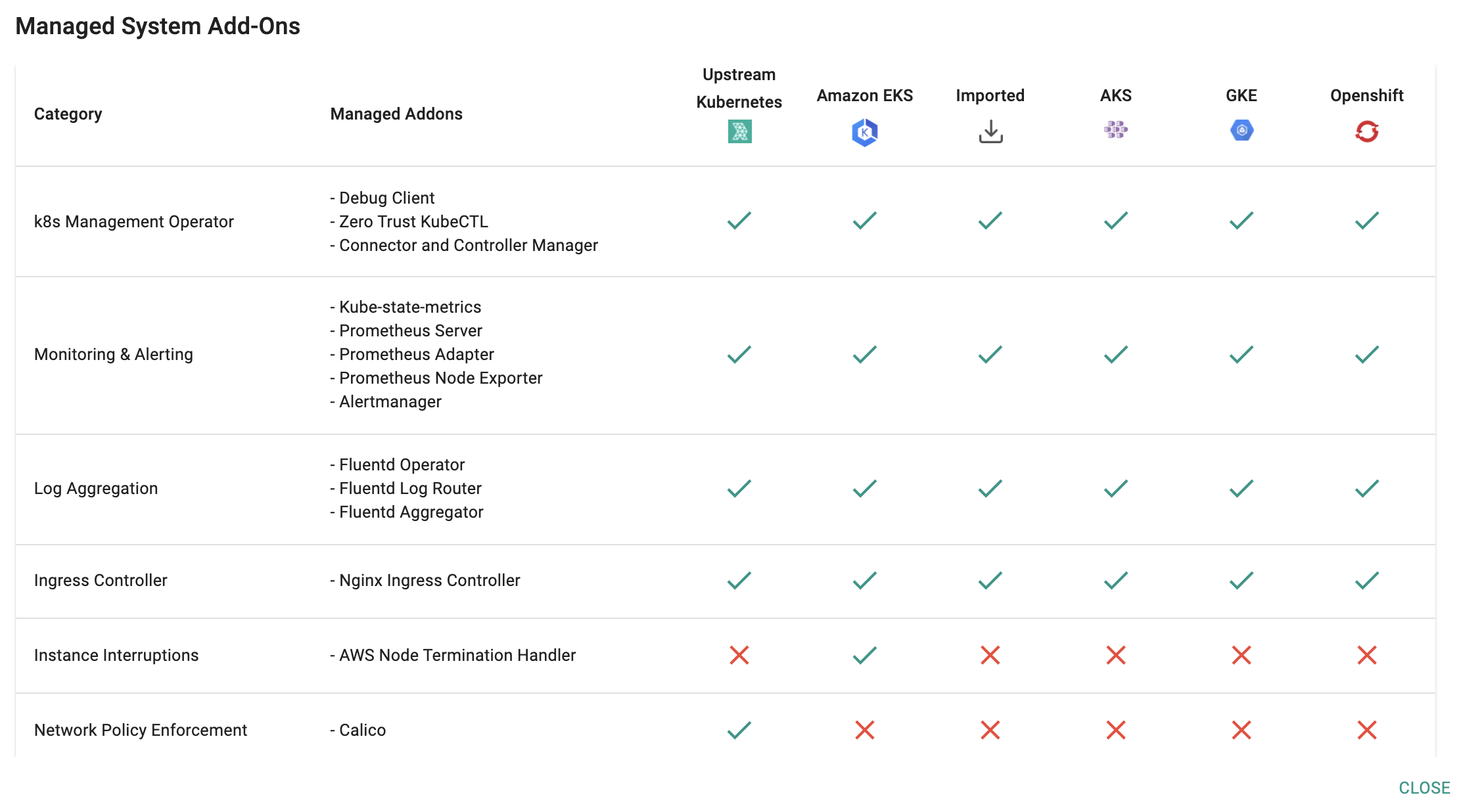 ---
Custom Cluster Blueprint¶
Just like with any Kubernetes cluster, users can create and manage "custom" cluster blueprints for their Openshift clusters. To ensure guaranteed compatibility, they are recommended to use either the "minimal blueprint" or the "default openshift blueprint" as their base blueprints.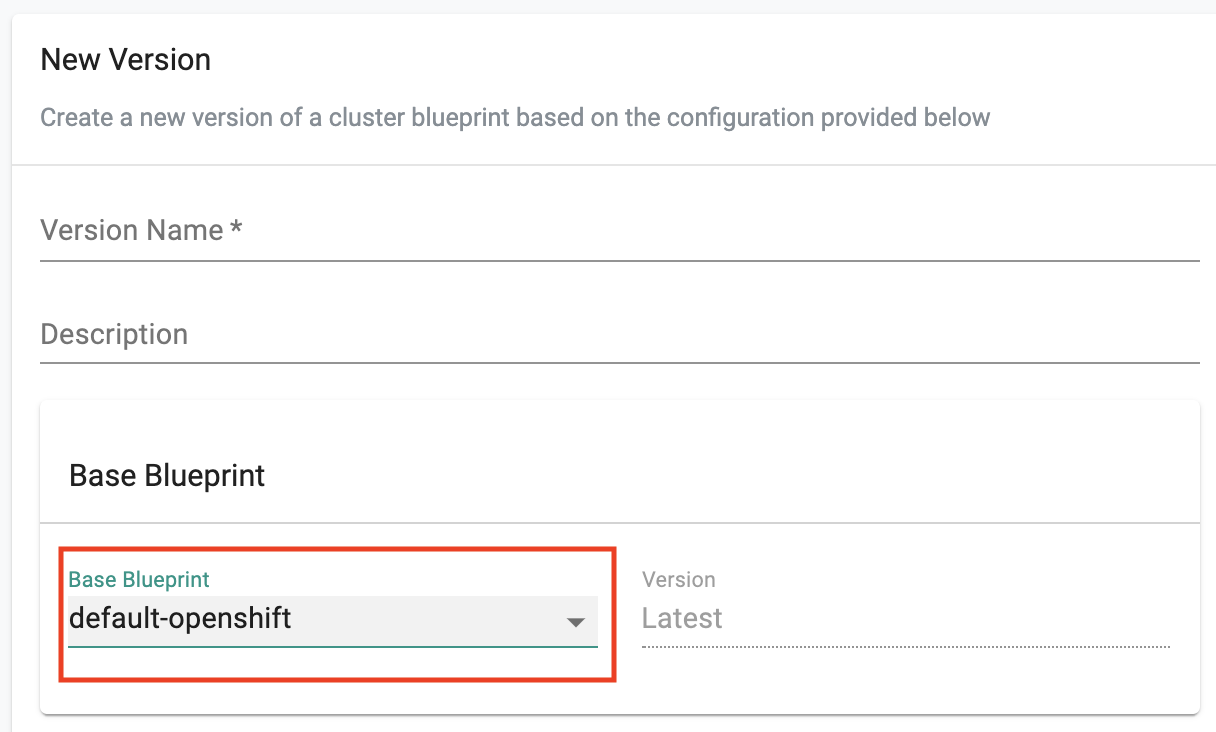 ---