Architecture
The Rafay platform has been specifically designed such that customers can deploy and manage their clusters in both cloud and on-premise environments. The Rafay Platform has two primary components that are described below.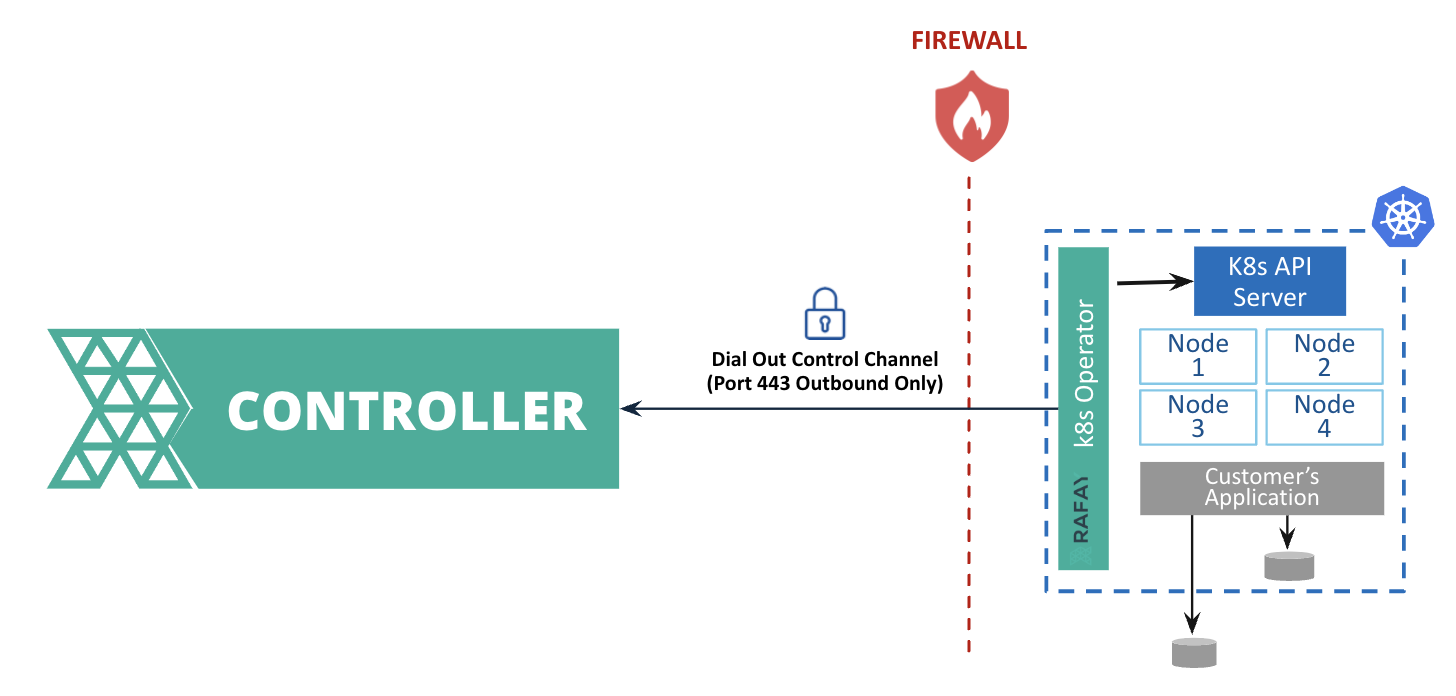 ---
Rafay Controller¶
The Controller is a management platform that customers use to manage both their Kubernetes clusters and their containerized applications.
A separate interface is provided for Operations and Application Owners to ensure that there is clear separation of duties. The controller can be accessed via a web console, CLI and REST APIs.
---
Controller Access¶
The Rafay Controller can be accessed via
Using a web browser (via the Rafay Console) or
Programmatically using the Rafay CLI (RCTL) or
Programmatically via REST APIs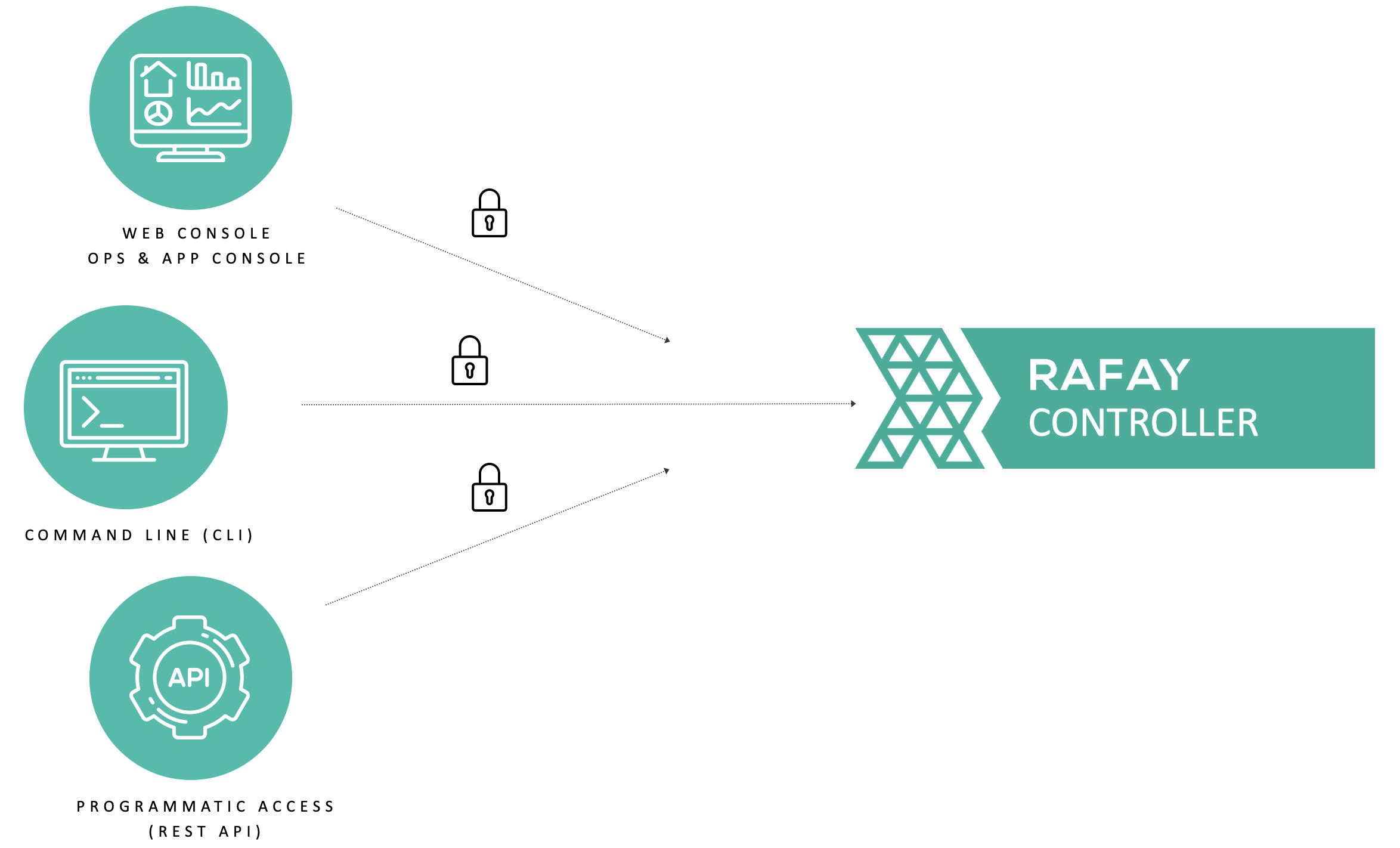 ---
Deployment Options¶
Rafay supports three deployment options for the Controller:
SaaS (Multi Tenant, Rafay Managed)
Customer Premise (Rafay Managed, Single/Multi Tenant)
Customer Premise (Customer Managed, Single/Multi Tenant)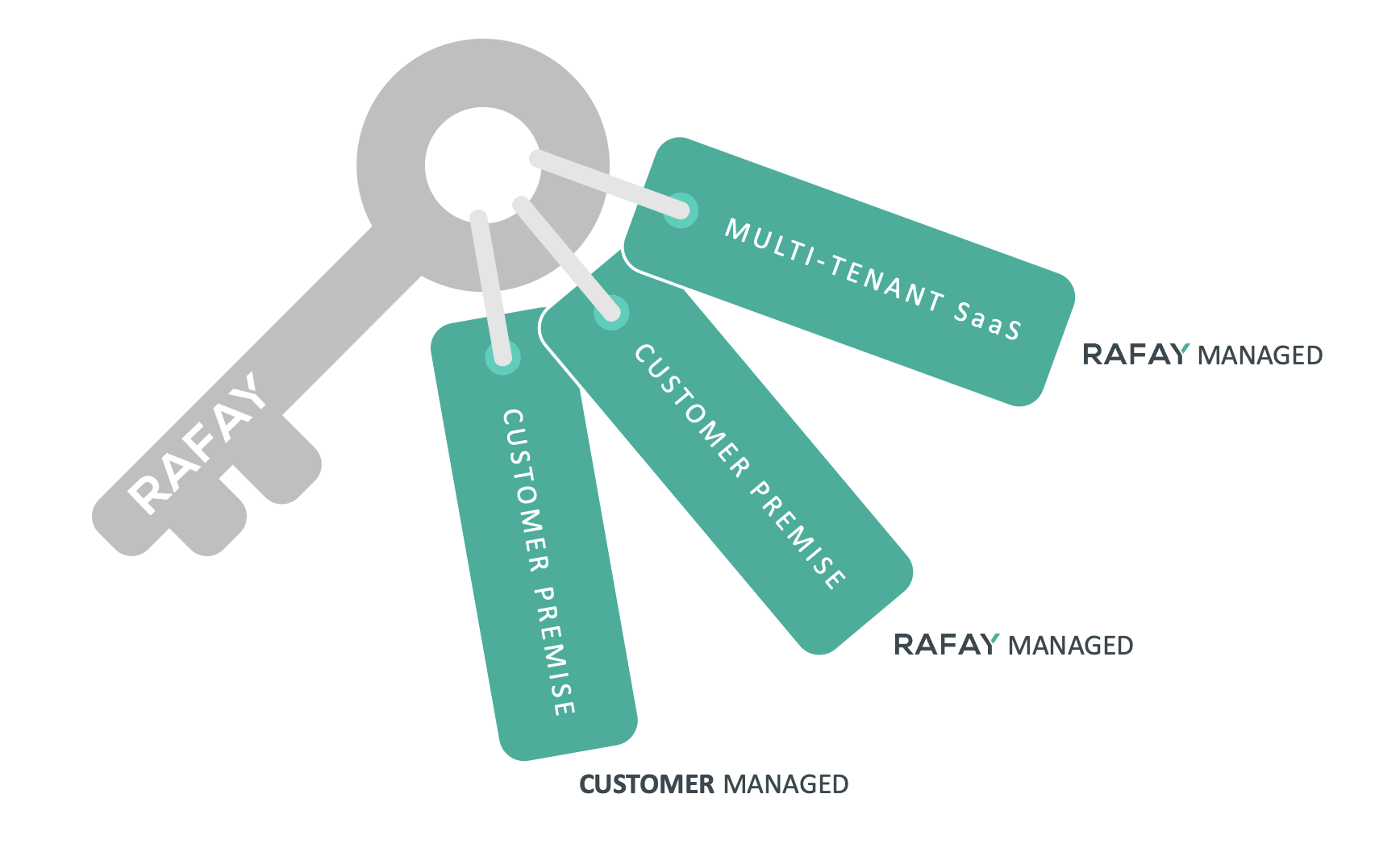 ---
Rafay Kubernetes Operator¶
Every "managed Kubernetes cluster" has a Rafay Kubernetes operator deployed into a dedicated namespace for ongoing operations and lifecycle management.
The Rafay Kubernetes operator "Dials Out" to the Rafay Controller and maintains a long running, TLS connection (mutually authenticated and encrypted).
Important
No inbound ports need to be opened. Only outbound on port 443 to the Controller
---