Spot Price
The cluster administrators can significantly save costs by simplifying the use of AKS Spot Instances on Azure Clusters. Specifically, users are allowed to implement and codify a number of best practices associated with using Spot Instances such as diversification, automated interruption handling, and leveraging Auto Scaling groups to acquire capacity.
---
Overview¶
Spot Instance Price are spare Azure capacity that are offered at significantly lower costs compared to On-Demand instances. Spot capacity is split into pools determined by instance type, Availability Zone (AZ), and AKS Region.
Spot Instance pricing can change based on supply and demand of a particular Spot capacity pool. A Spot instance pool is a set of unused Azure instances with the same instance type (e.g. m5.xlarge), operating system and AZ.
Spot Instances can be available at up to a 90% discount. Azure publishes a "Spot Instance Advisor" where they publish spot instance policies, limitations and pricing for various instance types. An illustrative example shown below.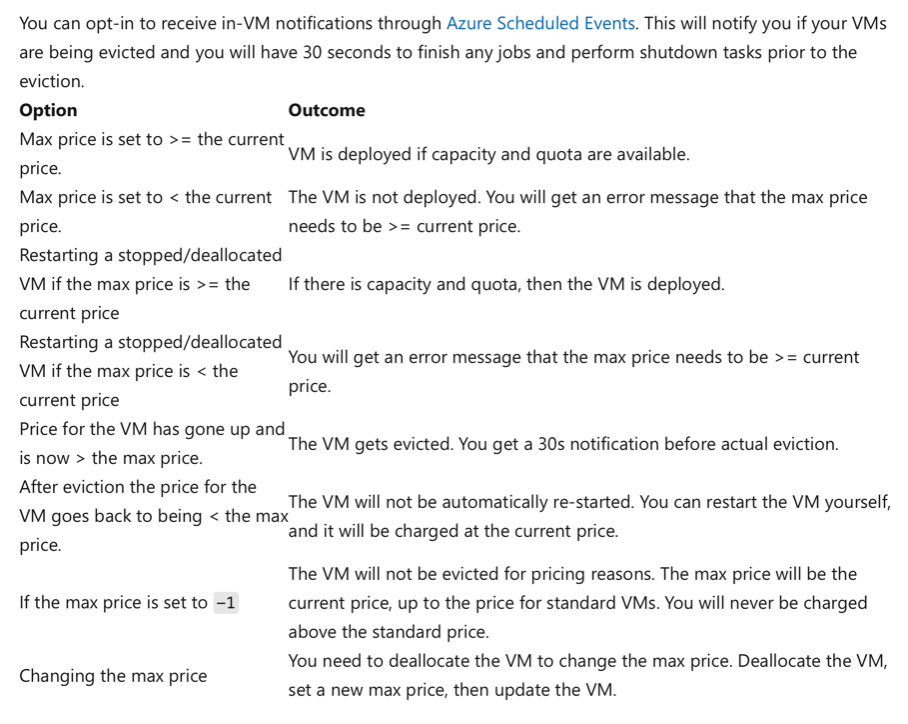 ---
Spot Instance Price¶
To use Spot Instance Price, enable the check-box Enable Spot Price in the Node Group configuration
Users can set a Spot Max Price in scenarios where they want to set maximum budget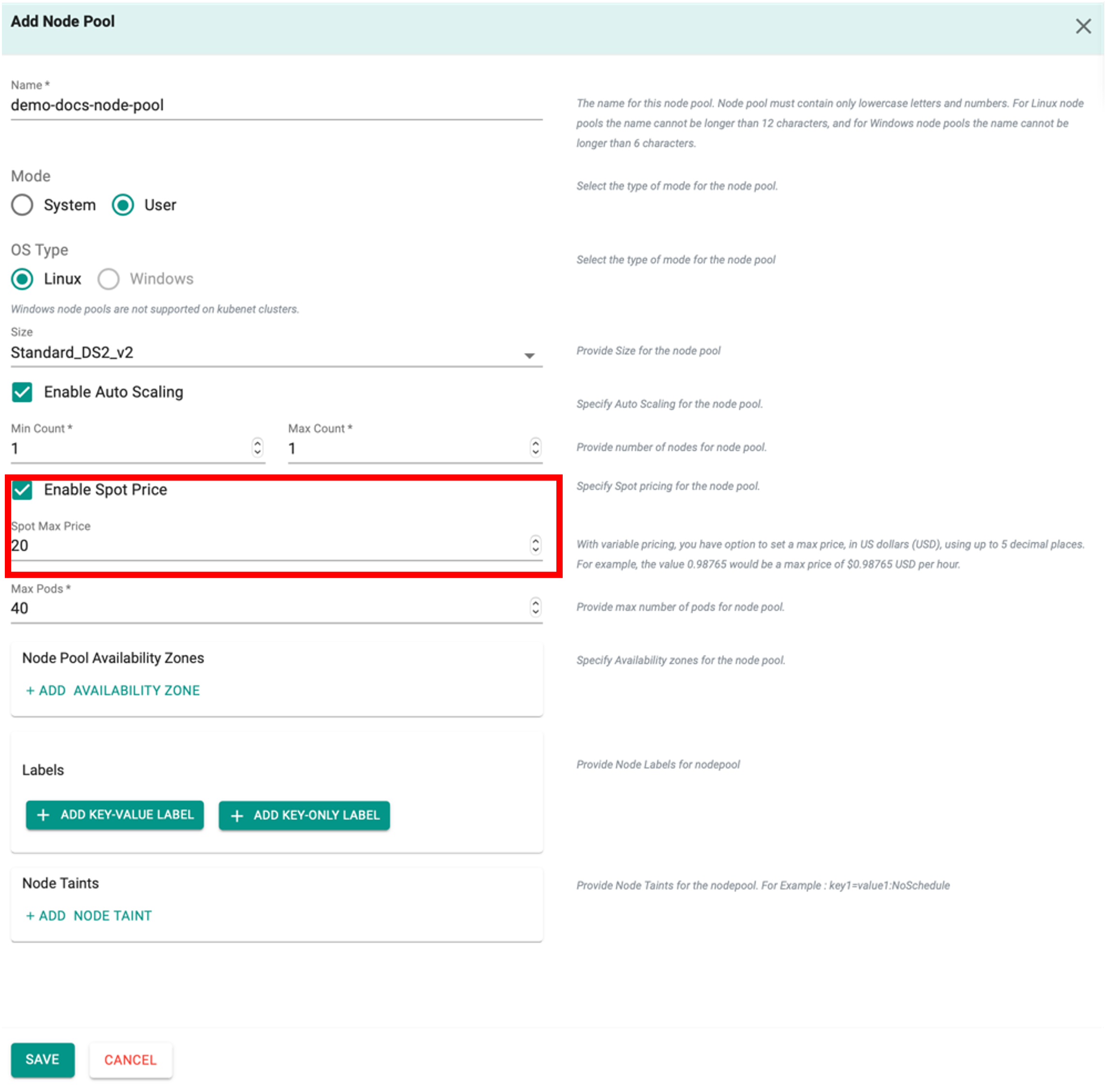 Note: Regardless of Max Price, spot instances will still be charged at the current spot market price
---
---