Audit
Audit Logs¶
All actions performed on the Amazon AKS cluster right from initial configuration, provisioning, nodegroup actions and deletion are AUDITED.
Login to the Controller and click System drop-down from the main dashboard menubar
Select Audit Logs. By default, Audit Logs page appears with the list of actions performed in the last one hour
Users can search for the required logs using various filters such as Projects, Types, User, Client, and Time Range
Use Clear Filters to remove the applied filters or Refresh to view the latest updates
Use Export to export the audit log file in a csv format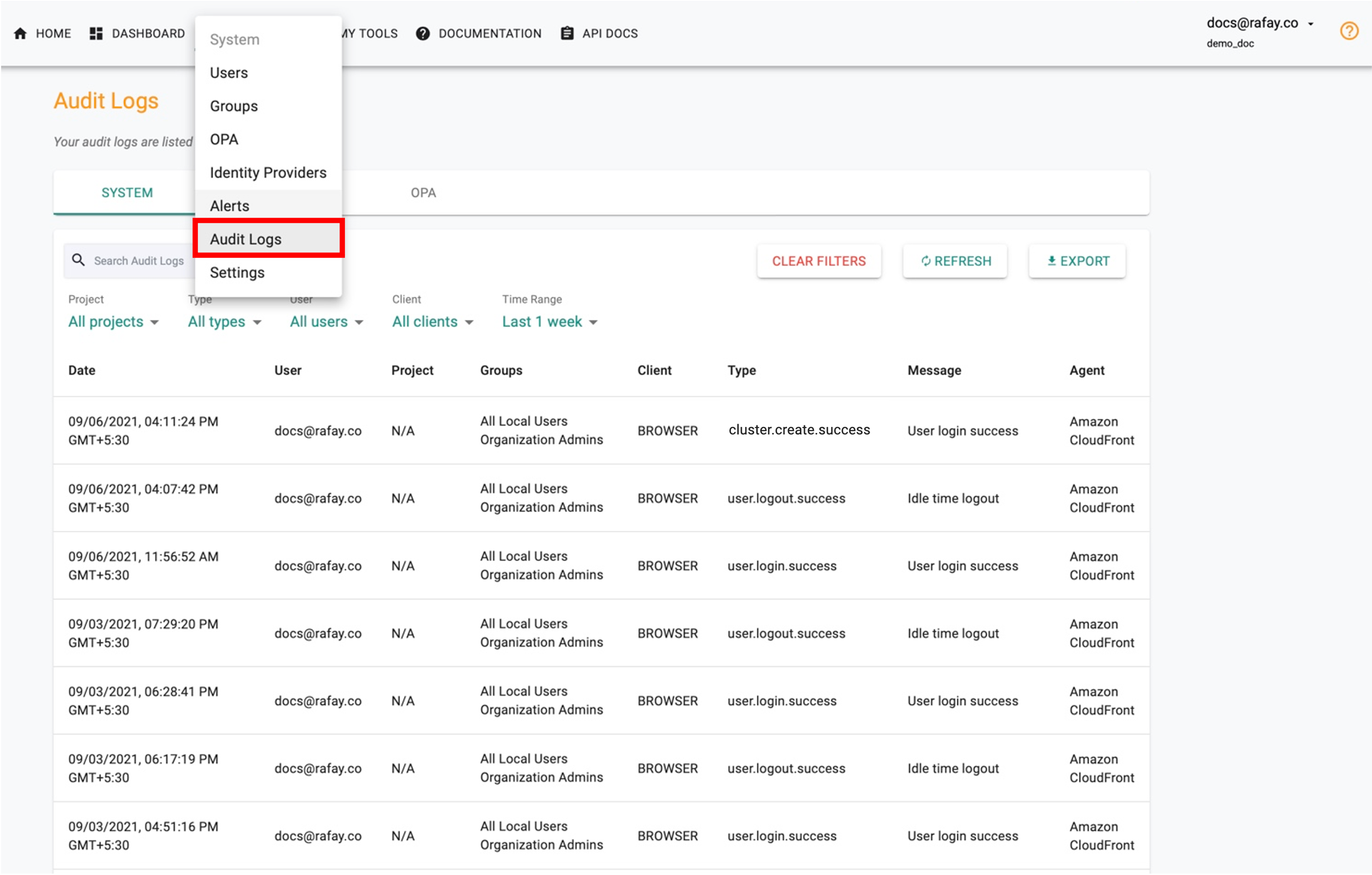 KUBECTL Logs - To view the actions performed through Kubectl, click KUBECTL - To view the application/workload/pod that violates OPA policy, click OPC to view those logs
The audit trail is presented to administrators in a reverse chronological format.
---